My class did a fun halloween project that made it look like we had torturous injuries (that's me on the right). For the first part of the process, I put liquid latex on my face and made holes/lines (

with a toothpick)

in the latex before it fully dried . I then applied purple, black, and yellow oil type face paint outside of the latex to give it a flesh type look. Next, I applied black paint in the holes/lines I made in the latex, which had dried. Lastly, I added fake blood onto the latex and a little outside of it. The process gave my face an allusion that I had been cut on my nose and cheek. This was a very fun project to do and hopefully I can do it on my own at home.
Powered by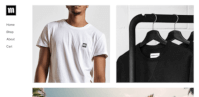 Create your own unique website with customizable templates.