Using the liquify on

the duck was fun. We got to make it anyway we wanted, but on another note, doing this to people for magazines and stuff is not acceptable. They are ruining people's perception of beauty. Beauty should not be brought to you by taking someones face and making it what it the media thinks it should be. This is ruining the minds of our generation because it makes us think that we are not beautiful. Especially the ladies of our generation; thinking they are not pretty enough or slim enough. I don't agree what people do to people in the media because it is not good for the people. Everyone has beauty in their own way.
Powered by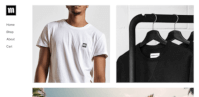 Create your own unique website with customizable templates.